For Sale or info, Scroll down
1
2 Volvo C202 Laplander.
3
4 Mercedes 320SL

6 Lakes and Dales Bed and Breakfast plus Classic Car Hire
---
2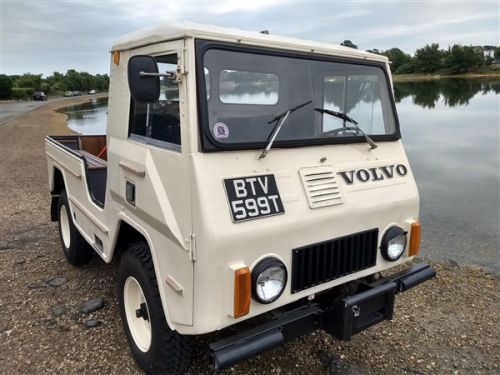 1978 Volvo C202 Laplander.
Registered as Historic Vehicle, hence no tax payment or M.O.T. necessary.
After extensive rebuild, M.O.T,d 06/2016, 06/2017 and last M.O.T. was 06/2018. Mileage since 2 year
rebuild :-1238 miles. In that time the vehicle has proven to be reliable and popular at classic car
meetings. This civilian version of a military truck is quite rare and possibly only 3 or 4 in UK.
More history on the model can be found on the internet, www. Volvo Trucks Global- search Laplander.
This pick up had the following work done during its rebuild.
Body work repair including derusting and treatment before overall paint job.
Reinforcing around step area with stainless bar and ally checker plate.
New hardwood mainly teak trim and locking lockers fitted on back pick up .
New windscreen and rubber fitted and new interior trim.
New lights fitted front and rear.
Nudge rubbers fitted on front and back bumpers.
New avon range master tyres all round with new tubes and good tread on spare wheel/tyre.
New brake cylinders,pads, flexy pipes fitted. The 2 servo units overhauled along with the Master cylinder
And master clutch cylinder.
New clutch plate and pressure plate and cylinder and housing.
New Volvo gearbox. The engine , a B20A is common to many Volvo cars and parts are still available.
Engine reconditioned including new rings, water pump, recond, starter and alternator.
Stainless exhaust fittings, galvanised silencer.
Where possible all bolts/fastenings replaced with stainless steel ones.
Wipers,steering grommets, fuses etc etc to numerous to mention , all replaced.
There is a parts manual and an instruction manual, both in English.
So this vehicle is all up together, a good runner and can only appreciate financially.
The asking price is £7,500.00.
It is kept under cover near Gosport on the south coast.
Contact details are as follows:
email-jeffbird.jb@gmail.com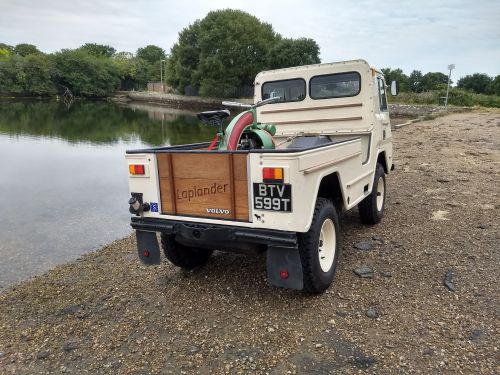 ---
3 Vacant at present, have you a car for sale?
---
4
Mercedes 320SL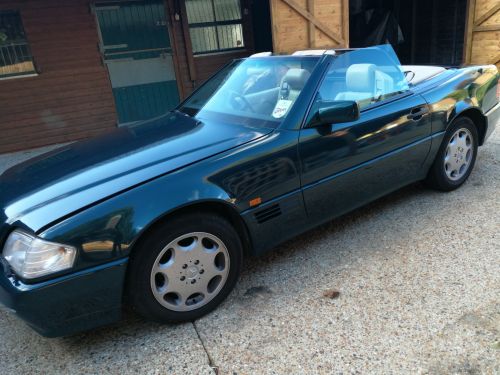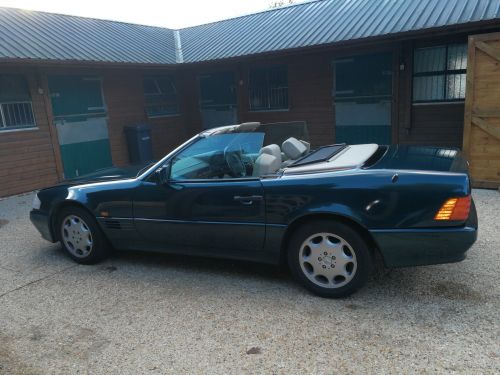 This treasured car has been in my possession since 1998; the car was manufactured in 1995; reputed to be one of the last straight six, 'hand-built' SLs. Itís a 320, which means that its quite economical.
My reason for looking to sell it is that I simply donít get the time to use it. Grand children duties are the main distraction. So, I am looking for a new owner who will provide a good home. It just seems a shame to leave it in the garage without using it.
Throughout its life it's been kept in a garage and serviced regularly. When the Mercedes Service Director in Gloucester resigned and set up shop across the road, I transferred the servicing to him, which explains why the service history doesnít show manufacturer's service history for all of its time.
The mileage is 170,000 miles, which might seem high, but most of it was done on long distance trips on the motorway.
The stainless steel rear exhaust was replaced with Mercedes parts about 10 years ago; the front was still perfect.
Rust started to affect the front wheel arches and so about 8 years ago they were replaced and the whole vehicle was given a professional respray.
It has a removable hard top as well as soft top and wind deflector.
The MOT is in place until May 2019.
All the invoices for all work completed is available going back to when I bought it.
Looking at the internet sales for a price guidance suggests that around £5,000 would be a reasonable price. My biggest aspiration is that it goes to a 'good' home.
Mike Berry, Bishops Waltham 01489 895271
---
6
Lakes and Dales
Interested in Classic Cars, thinking of visiting the Lake District in the future, have a look at this, If you like the Lake District and you like classic cars they have them for self drive if you do not want to take yours..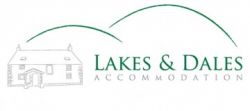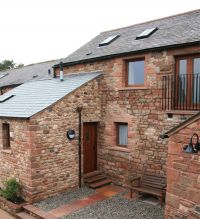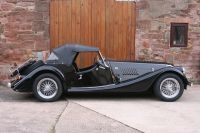 ---