We want your events and meeting dates for 2018 please www.yeomansyearbook.org.uk
---
NEWS RELEASE: 25.6.2018
CLASSICS TURN UP IN THEIR MASSES FOR SHEPTON SUMMER CAR SHOW
HUNDREDS of classic cars were admired by thousands of visitors at the Footman James Bristol Classic Car Show, held at The Royal Bath & West Showground on June 16-17.
An increase in numbers of cars on display, and clubs and visitor attendance, came as a welcome result for show organisers and traders alike.
Event planner Vicky Bean said: "We are delighted that our hard work has resulted in significant growth for the show across all areas. Our ultimate goal is to grow these fantastic events and to keep the classic car scene alive and well and this weekend has achieved just that."
Amongst the incredible displays put on by enthusiasts was the Austin Ten Drivers Club, who picked up first prize for their efforts, taking home a £300 contribution towards their club courtesy of show sponsors, Footman James. Second prize was awarded to the Morris Minor Owners Club, who paid homage to Grease – the hit movie released in 1978 – and turned the clock and their stand back to the 1950s at the Rydell High School Auto Shop, complete with Pink Lady jackets!
The Footman James Bristol Classic car show saw the third heat of the Footman James Kingstown Shipping Car of the Year competition hosted by Classic American magazine. The award was won by a stunning 1957 Plymouth Belvedere owned by Nick Parker from Bristol. The car had previously belonged to famed Bristol hot-rodder Jerry Denning, who had bought it as an unfinished project.
Nick had first seen it in 2005, when it totally blew him away, but it took almost a decade until the opportunity arose for him to acquire it. Not a lot is known of the car's history in the States, other than a dealer tag on the back from New York State. The car boasts a lot of its original interior, a 301cu in V8 and of course that famous push-button transmission.
The Volvo Enthusiasts Club celebrated 90 years of Volvo Trucks at the show, bringing along a sizeable display in the Main Hall. The club handed out cake and Buck's Fizz to visitors, claiming that they didn't need much of an excuse for a party!
Celebrations continued outside, with the Yeovil Owners Club hosting the show's firing-up area for the second year running. Among the displays was a 27-litre, Meteor-engined Brooklands Special. Having had its silencers removed, the roar of the engine attracted a lot of visitors to stop and listen. The success of this show feature will no doubt result in a return for next summer's show.
Rounding up proceedings as per Shepton show tradition, the Charterhouse Auction was another great success. Highlights included the sale of the 1921 Indian Powerplus, owned by a local farmer for 43 years, kept in dry storage local to the showground. With its 1000cc V-twin engine producing a healthy 16hp in its day, mated to a three-speed hand-change gearbox, this motorcycle has miraculously survived in an unrestored state and has the most wonderful patina that is impossible to recreate. This incredibly rare machine unsurprisingly reached the top of its estimate, with a final hammer price of £20,000.
Show organisers now turn their attention towards the Classic American Stars & Stripes Event, held at Tatton Park on June 30-July 1, swiftly moving on to The Passion for Power event held at the same venue on August 17-18, before returning to Shepton Mallet in November for the Footman James Classic Vehicle Restoration Show. The next few months ahead are certainly looking to be an exciting time for the classic car market!
------------------------------------------------------ENDS------------------------------------------------------------------------
Issued by Leanne Mandall
Mortons Media Group
Senior Marketing Executive
E:marketing@mortons.co.uk | T: 01507 529529
---
Evening all ( from Wallingford Vehicle Rally)
final reminder that the last few PARADE ONLY TICKETS are available on our Big Cartel website until this Saturday evening.
http://wallingfordcarrally.bigcartel.com/product/rally-parade-only-tickets
So be quick, and thank you to all those who have bought them already.
See you on 13th May
---
Jaguar Land Rover Classic has launched a new Classic Drive experience at Eastnor Castle, allowing the public to drive Jaguar and Land Rover legends on and off-road More information at ClassicIndex.eu http://www.classicindex.eu/classic-journal/aus-der-szene/britische-szene/6181-new-classic-drive-experience-at-eastnor
---
Do you drive an early Land Rover or car with a Lucas Windscreen mounted wiper, new mounting bolts are av ailable from..
http://www.ba-bolts.co.uk/landrover.html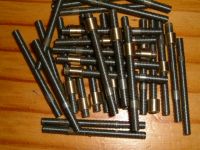 ---
bentwaters Cold War Museum

Building 134, Bentwaters Parks, Rendlesham, Woodbridge, Suffolk IP12 2TW
This location would also make a great meeting place for Car Clubs
www.bcwm.org.uk Tel: 07588877020 info@bcwm.org.uk
---
Bespoke engineering
If you need a bespoke small engineering for a small part to be made or rebushed etc try the below. I did, brilliant!
D'marco Engineering Ltd

D'marco Engineering Ltd
---
http://www.ameliasilver.com/?page_id=845

---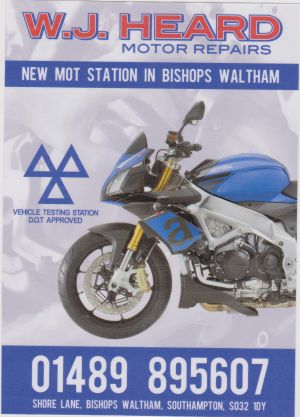 Situated in Bishops Waltham Hampshire

Cant remember when your car tax is due

Click this link tax disc then print it and cut it out all you do then is put in the windscreen like the old disc.
---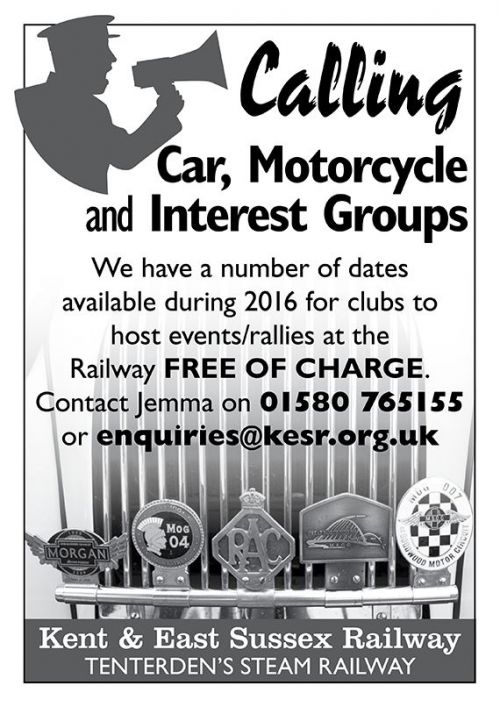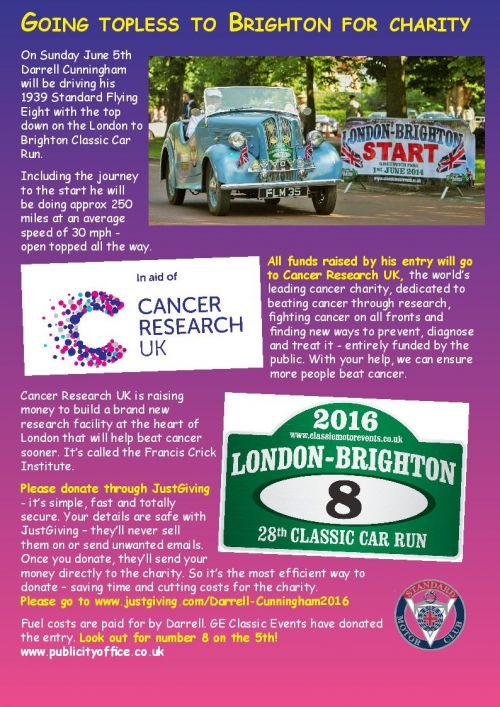 DO you need a small bespoke engineering company to sort your problem, I can recomend the below, Brilliant
We want your events and meeting dates for 2018 please