This has reluctantly been cancelled for 2020, watch this space
ANNOUNCING THE 2020 BISHOP'S WALTHAM TOUR OF LEGENDS
Following last years successful inaugural Tour of Legends, we are pleased to announce we are this year having the classic car run on Sunday 28th June, 2020. We have spaces for up to 60 vehicles with the proceeds raised going to local charities. We will be calling into various destinations on route where the cars will be displayed to the general public.
Bill Rawles Classic car sales and restoration have kindly agreed to be our main sponsor for the event. Last year was a great day with a lovely Bunch of classic car owners and a great atmosphere.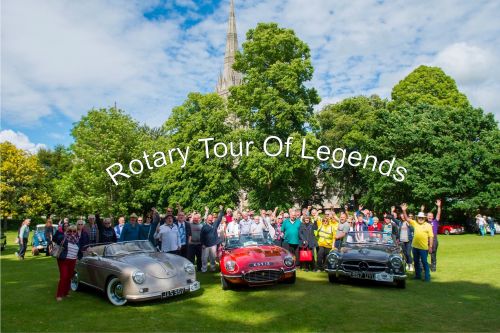 Last year we raised £3,000 for No Limits helping young people suffering with anxiety and depression and The Society of St James for the homeless, a great achievement.
Entry is £50 per car which includes lunch at Ampfield Golf Club, lunch for partners/passenger is at £12.50 each.
Have a look at what happened last year, see the Rotary Tour of Legends facebook page or scroll down.
For an application form contact Jason on 07767880544 or email jason.rule@bishopswalthamrotary.org.uk